S U S T A I N A B I L I T Y
Antoninias vision is to be as much sustainable and ethical as it can be. To do so we are trying to put certain practices in our supply chain and manufacturing.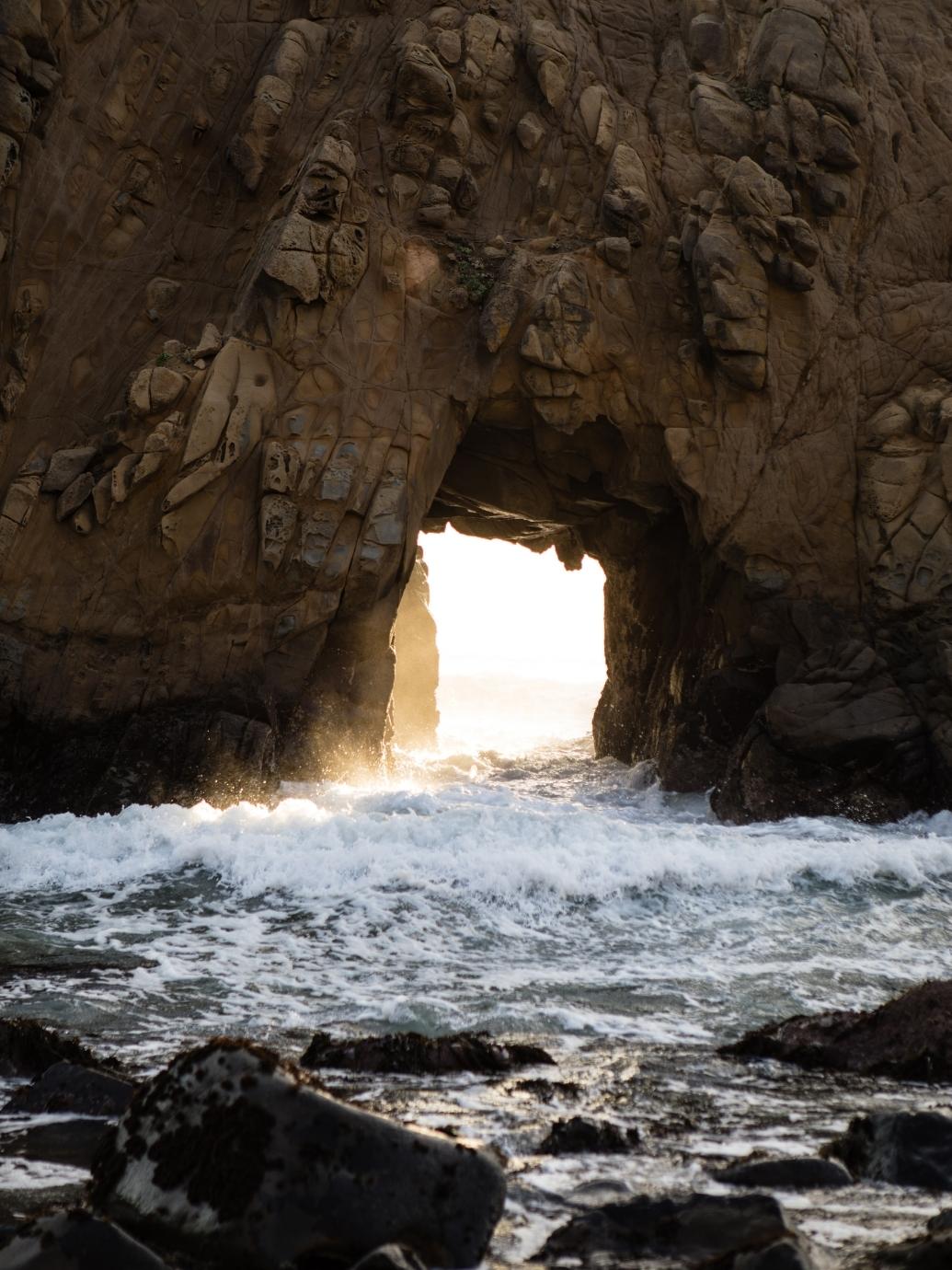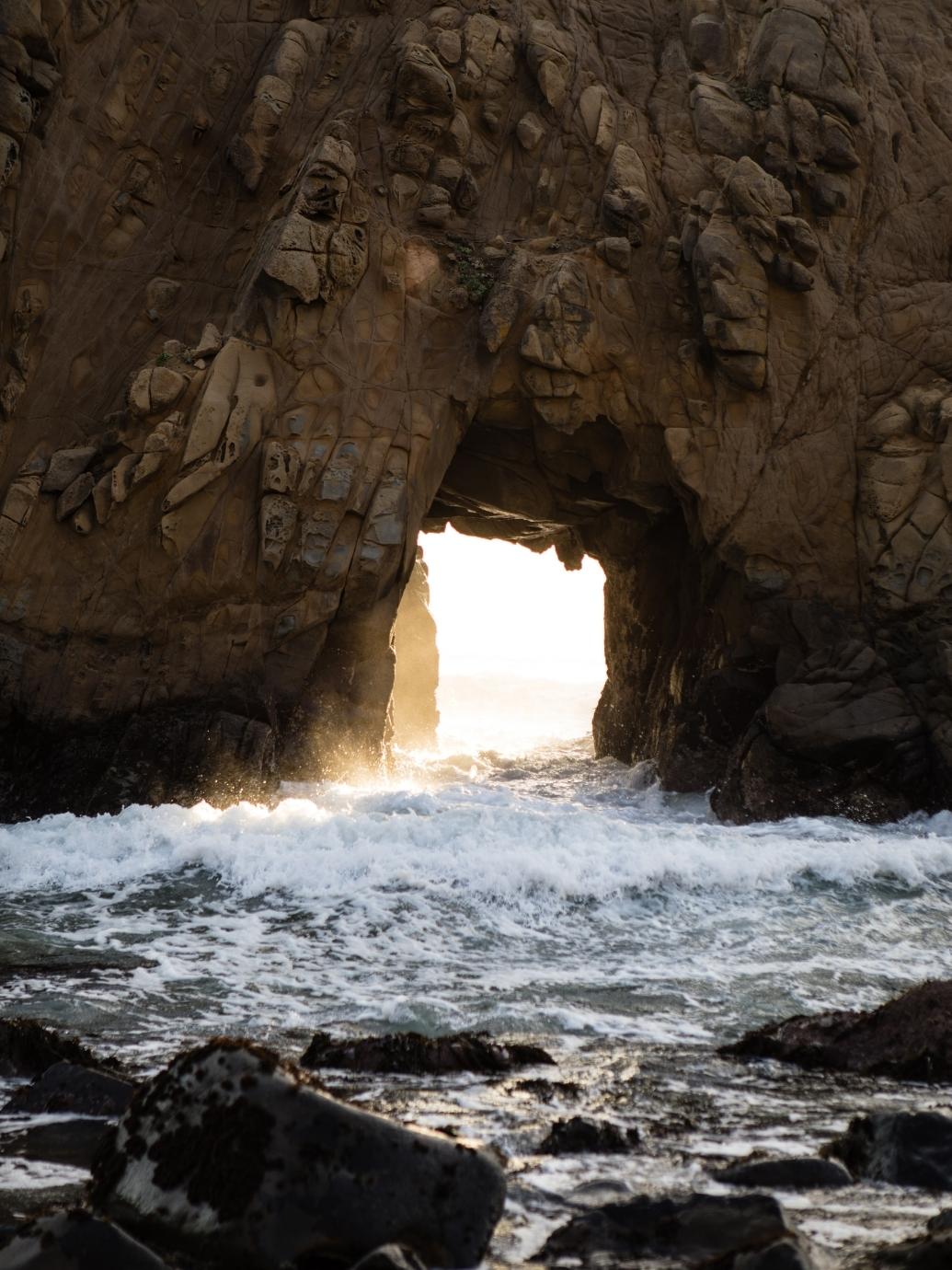 MATERIALS USED
Transparency is one of our core values, therefore we are consciously sourcing and choosing materials that would be beneficial to the world by lowering the environmental impact of production. Discover more below.
E C O N Y L ®
Regenerative nylon, infinitely recyclable. Made from nylon waste that would otherwise pollute the Earth.
D E A D S T O C K
Giving a new life to high end materials in stock as opposed to having them end up as waste on landfills
H A R D W A R E
All of our Hardware is made in Italy, our hardware is heat-sensitive to the skin and Nickel Free with protection against rust.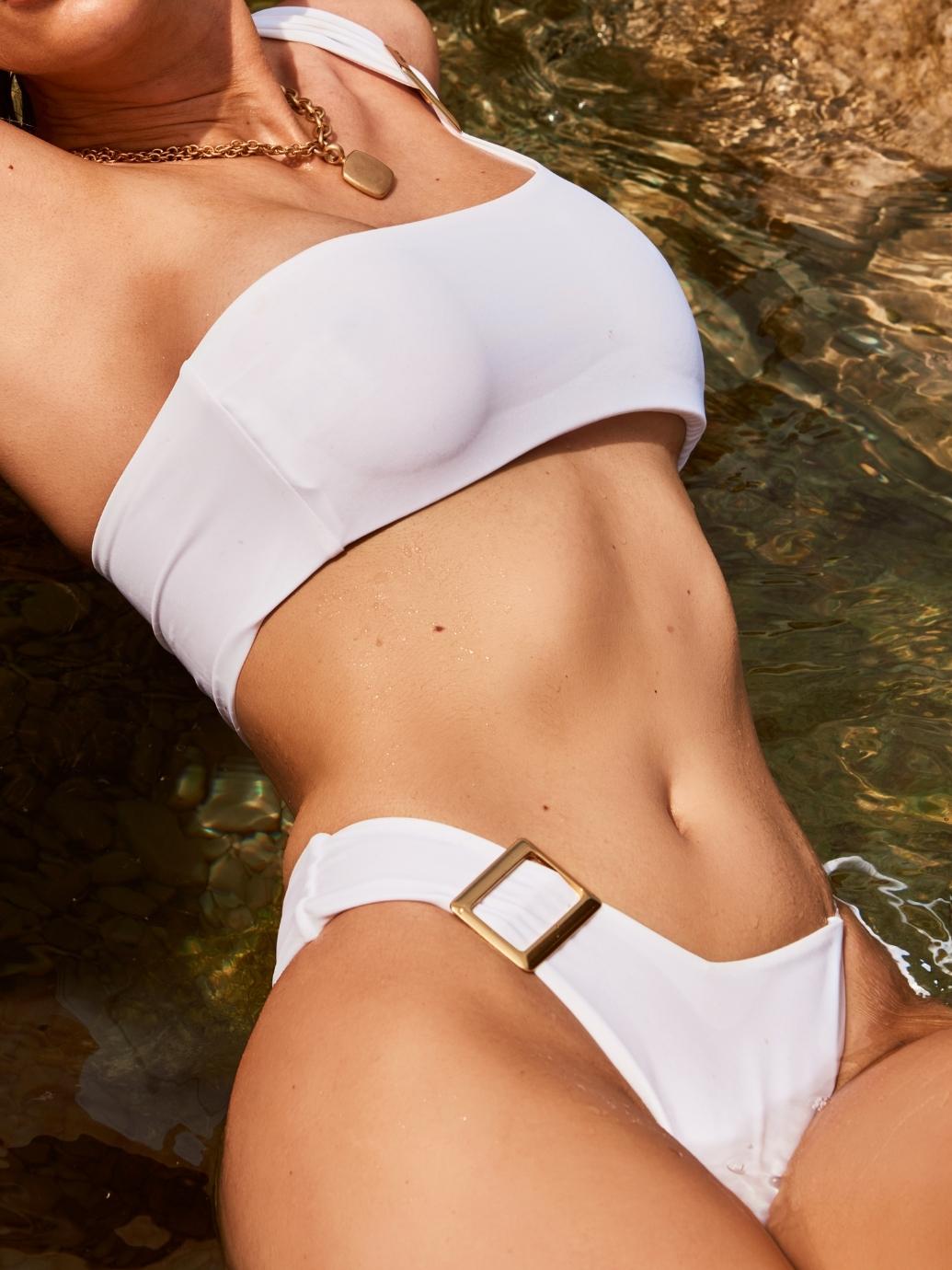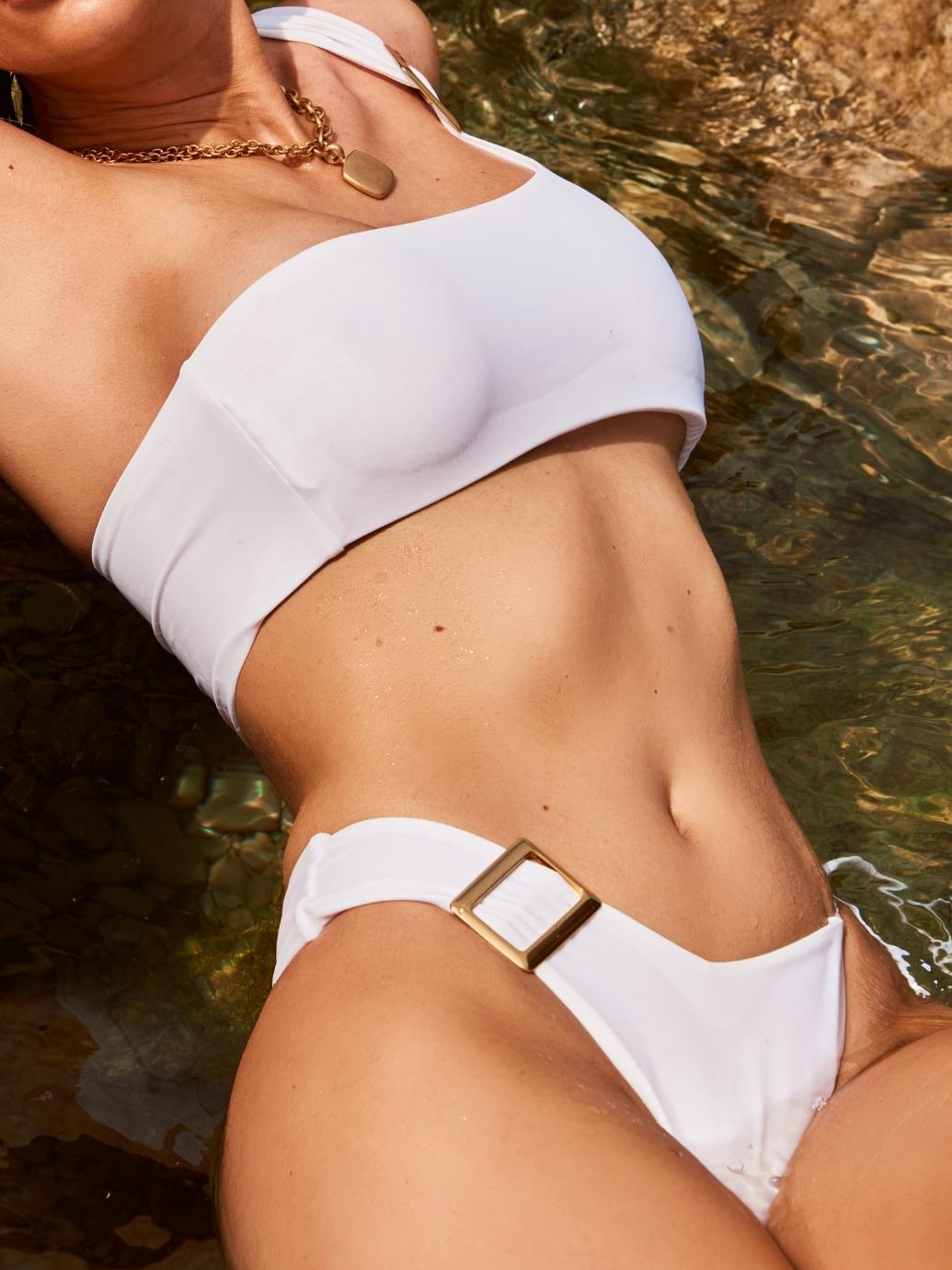 SWIM
REGENERATED ECONYL®
100% of our swimwear is made from the regenerative fabric ECONYL®. A material that is infinitely recyclable and made using nylon waste plastic from our oceans and landfills. The regenerative system forms a closed-loop which reduces water consumption and creates less waste.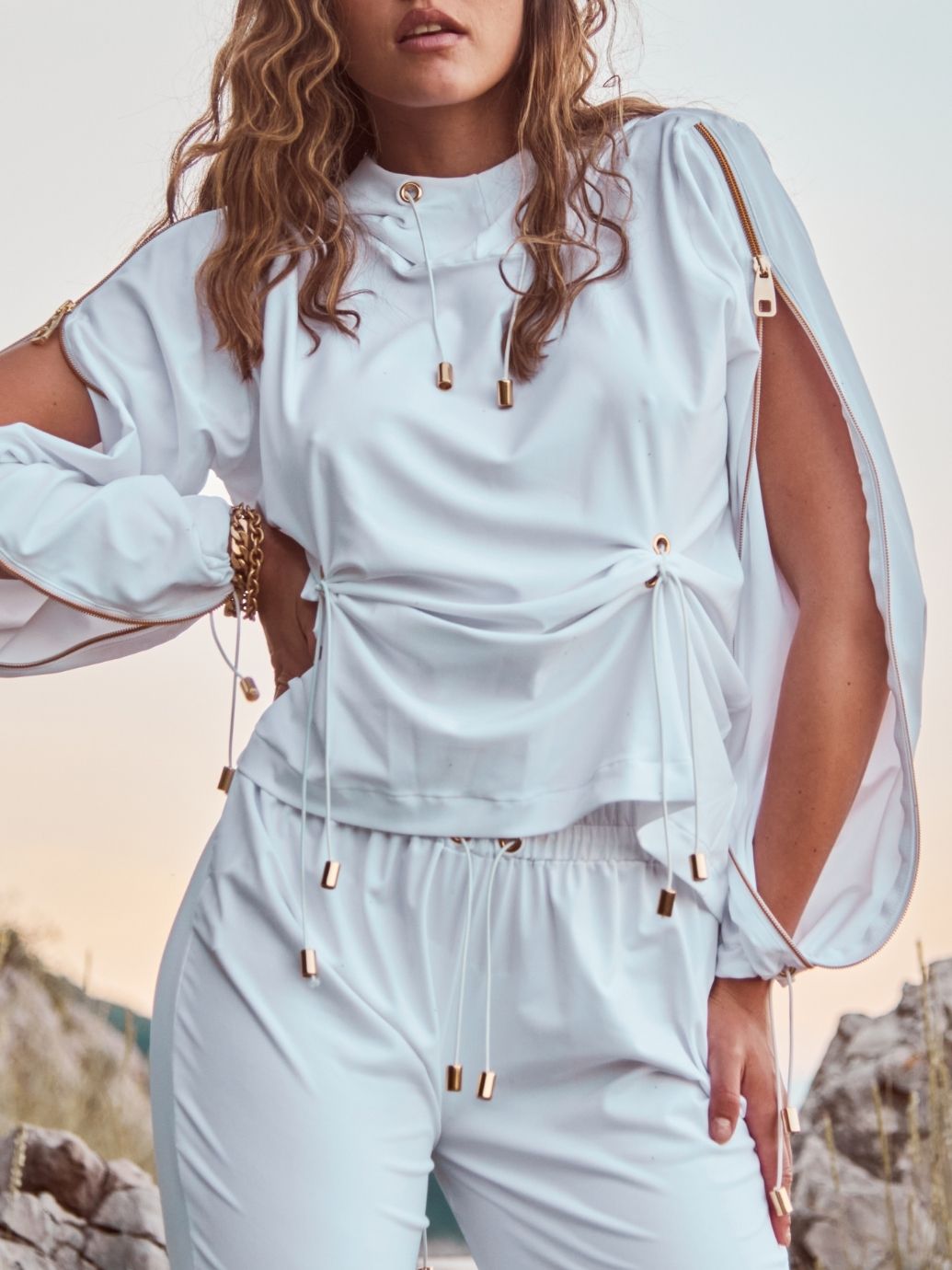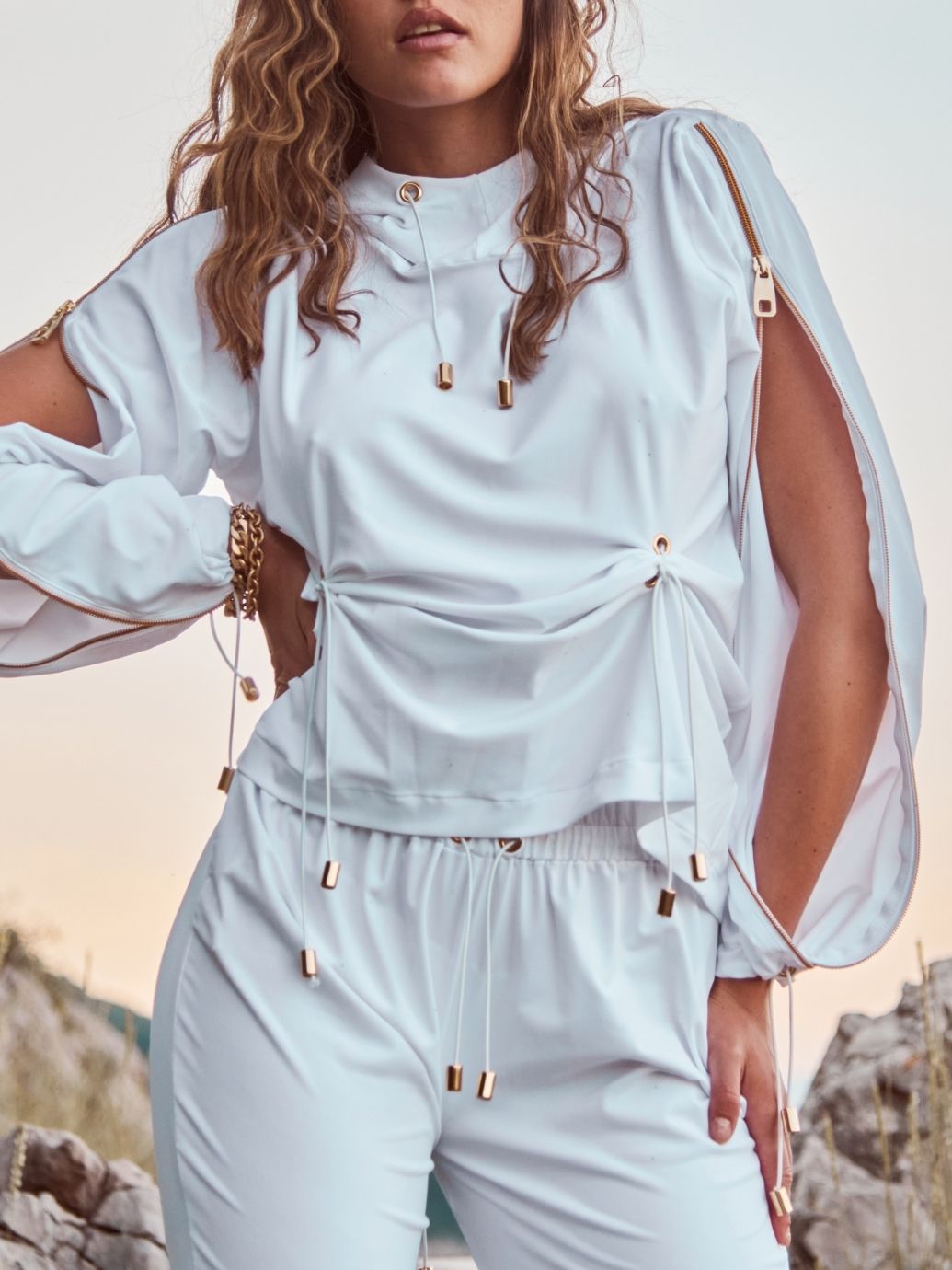 R T W
ECONYL® REGENERATED NYLON
90% of our ready to wear collection is made from ECONYL® regenerated nylon. A material that is infinitely recyclable and made using nylon waste that would otherwise pollute the Earth.
DEADSTOCK MATERIALS
10% of our ready to wear collection is made out of Italian high end deadstock materials. Using deadstock fabric is also a very important part of sustainable practices. Figuring out how to give a new life to materials as opposed to having them end up as waste on landfills might be a tricky thing to do for many companies as stock is not guaranteed. But creating limited-edition collections with quality deadstock materials might be a perfect solution for smaller brands.
L O C A L L Y D E S I G N E D , S O U R C E D A N D M A D E
We only source our fabrics and materials in Europe to maintain our goal of sustainability. This helps us to supports the Europe garment industry and also lowers our carbon footprint. Antoninias also proudly produces all products locally, in Slovenia, Europe. Moreover, this gives us a bigger insight of where our textiles come to ensure the highest level of quality in our products.
E T H I C A L M A N U F A C T U R E
Every single piece is ethically made. Our beachwear and ready-to-wear collection is made in Croatia, with each piece created with attention to detail by artisans using inherited techniques.
All of our supply chains adhere to our Code of Conduct Policy and we only create long-lasting ethical & sustainable relationships that meet our norms. We can therefore guarantee the safety of those involved in creating our collections and are proud of the relationship we have with them.
S E A S O N L E S S C O L L E T I O N
Our garments are free from the qualifications of traditionally seasoned collections. We assure that all garments can be worn all year around. Furthermore, we always design them in a way where they can be worn in many different occasions, daytime at a beach, afternoons at a beach bar combined with other pieces or in the evenings combined into a perfect evenings wear. Wearing seasonless and multifunctional close also helps to ensure that a wardrobe is comprised of less wasteful pieces.
G R E E N S H I P P I N G
We decided to partner with DHL and use their GoGreen Carbon Neutral shipping methods for all orders.
I M P O R T A N C E O F A B E T T E R T O M M O R O W
Working towards a more sustainable lifestyle, which includes making educated choices about clothing is important for the future livelihood of our planet. Fast Fashion is a growing issue that affects our planet daily. The apparel industry is the second most polluting industry due to excess material that ends up in landfills as well as chemical waste from inefficient supply chains and manufacturers. By outsourcing to overseas manufacturers, it becomes more difficult to regulate quality, waste as well as worker's rights. Engaging in sustainable fashion choices helps resolve these issues. Antoninias has also had a long-standing goal of starting a non-profit organization that assists in aiding ill children while continuing to empower women from around the world. In an effort to shine a light on these efforts and provide it with the resources it requires in making a difference, a percentage of all sales from Antoninias will be donated to the success of this organization.